Enabling the energy
transition of greenhouses
Leverage large scale of your greenhouse
to combine energy and crop production
and produce your own electricity
Voltiris solar modules allow a double use of agricultural land by producing electricity without reducing the yield of greenhouse crops placed underneath the modules. ​Greenhouse owners can therefore fully leverage the surface of their greenhouses without having to worry about the yield of their crops.
Innovative color-optimized
solar modules compatible with crops
Voltiris modules transmit 100% of the light crops need, with no decrease in agricultural yield.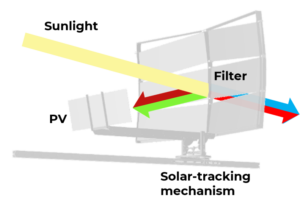 We are grateful for the support received to date
Interested in getting regular updates?
You have questions? Please do reach out to our team