Voltiris is a Lausanne-based startup that enables the energy transition of greenhouses by developing and marketing color-optimized solar modules compatible with agriculture, specifically with glass greenhouses. It allows greenhouse owners to transform their greenhouses into renewable powerplants to efficiently control their energy costs and improve the viability and sustainability of their operations.
The innovative Voltiris modules allow a double use of agricultural land by producing electricity without reducing the yield of crops placed underneath. Indeed, Voltiris modules filter the light field to transmit the light waves necessary for crop growth. The rest of light is used to generate electricity. With the renewable energy produced, greenhouse owners require less external gas and electricity. They can also significantly reduce their carbon footprint and operational costs.
Voltiris has been incorporated as a Swiss legal entity in Lausanne (VD), Switzerland, in February 2022.
Voltiris was founded by a team of 3 motivated and environmentally conscious young entrepreneurs with a shared passion for eco-friendly technology.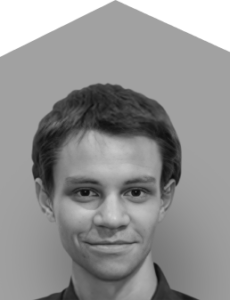 Dominik Blaser - Chief Systems Officer